Yes Exploit Kit Upgraded
The author(s) of the Yes Exploit System has quietly upgraded their kit to version 4.0. The admin panel has a slick-looking GUI that is heavy on the graphics. The kit apparently is able to punch all Windows systems (Win9x – Windows 7, 32-bit or 64-bit) as well as all browsers with vulnerable plug-ins. Additionally, the kit supposedly encrypts exploits on-the-fly and are FUD.
Here's a look at the panel: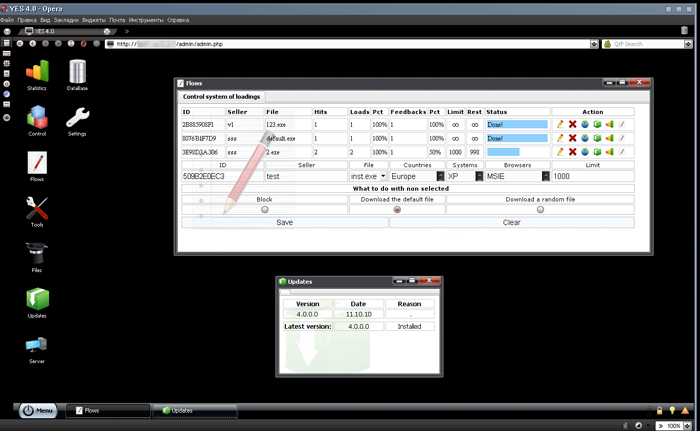 Here are the exploits available with this kit:
MDAC
Collab.collectEmailinfo
Util.printf
Iexml
Java Calendar
Iepeers msiemc
PDF open
Telnet
Collab.getIcon
Flash 9
Flash 10
NewPlayer
PDF Libtiff
Java getval
PDF SWF
Quicktime
HCP
Cooltype
The current version costs 400 LR.
I haven't seen this in the wild but if you have, please send me the URL.
Posted on: 04/14/2011